About Us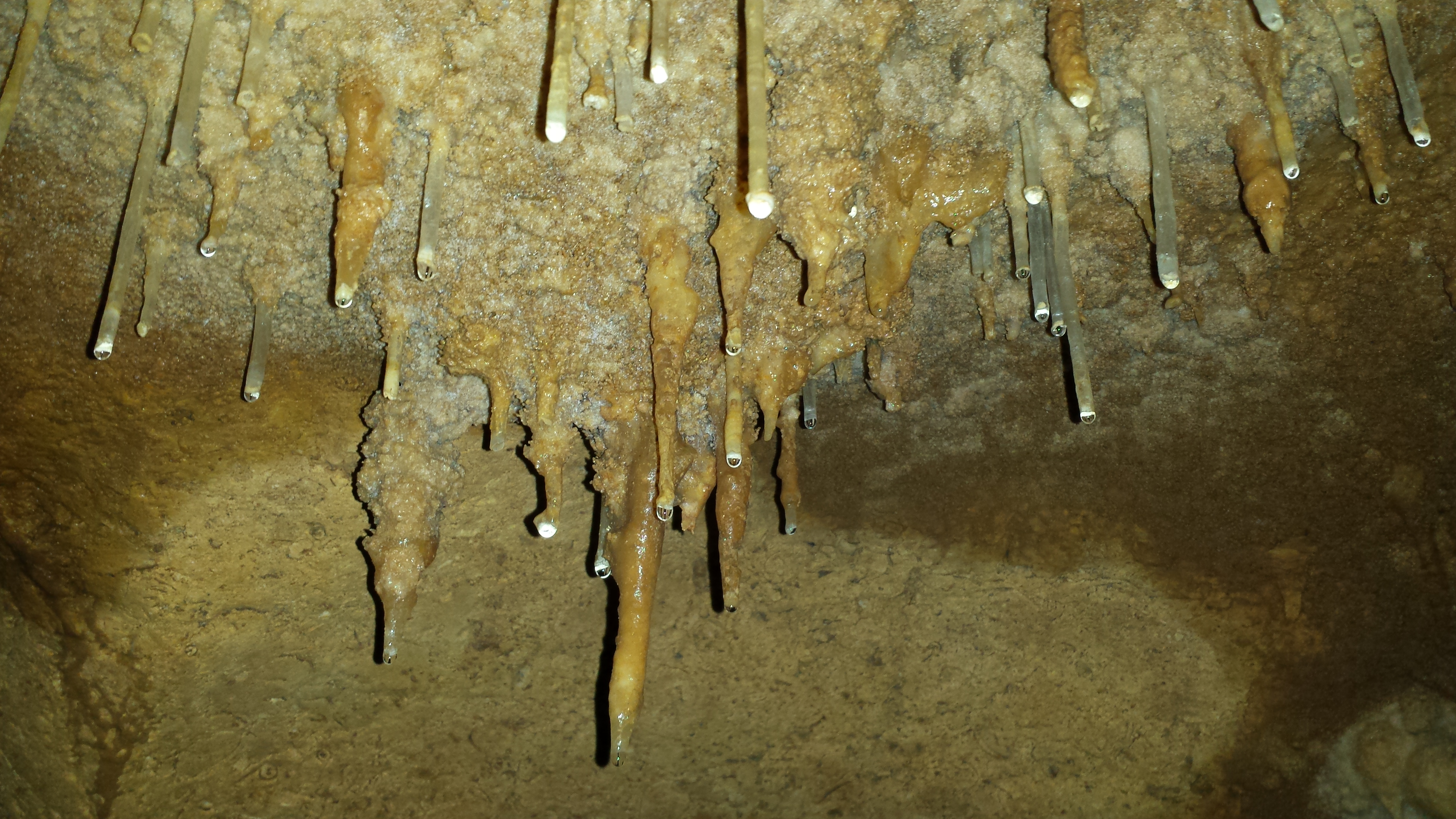 Cave Without a Name, a limestone solutional cave, is located 11 miles northeast of Boerne, Texas off FM 474 and Kreutzberg Road. The cave is less than 40 miles from downtown San Antonio. It has been commercially operated as a show cave and open for public tours since 1939. It is designated a National Natural Landmark and is a member of the National Cave Association.
Descend 126 steps to approximately 80 feet below the surface where nature maintains a temperature of 66 degrees, year round. The complexity of formations makes the first visit and every subsequent visit an awakening experience of nature's artwork.
The Queen's Throne Room hosts memorable events throughout the year (concerts, weddings, conferences, and more). Enhanced by the incredible natural dome acoustics and the splendid natural backdrop, the Queen's Throne Room is a featured destination for an unforgettable experience.
What people are saying:
"This cave is a real gem!" 
 - Jan 20 2015, tripadvisor.com
"Worth the trip." 
 - Jan 11 2015, tripadvisor.com
"Beautiful Cave!" 
 - Jan 3 2015, tripadvisor.com
More: